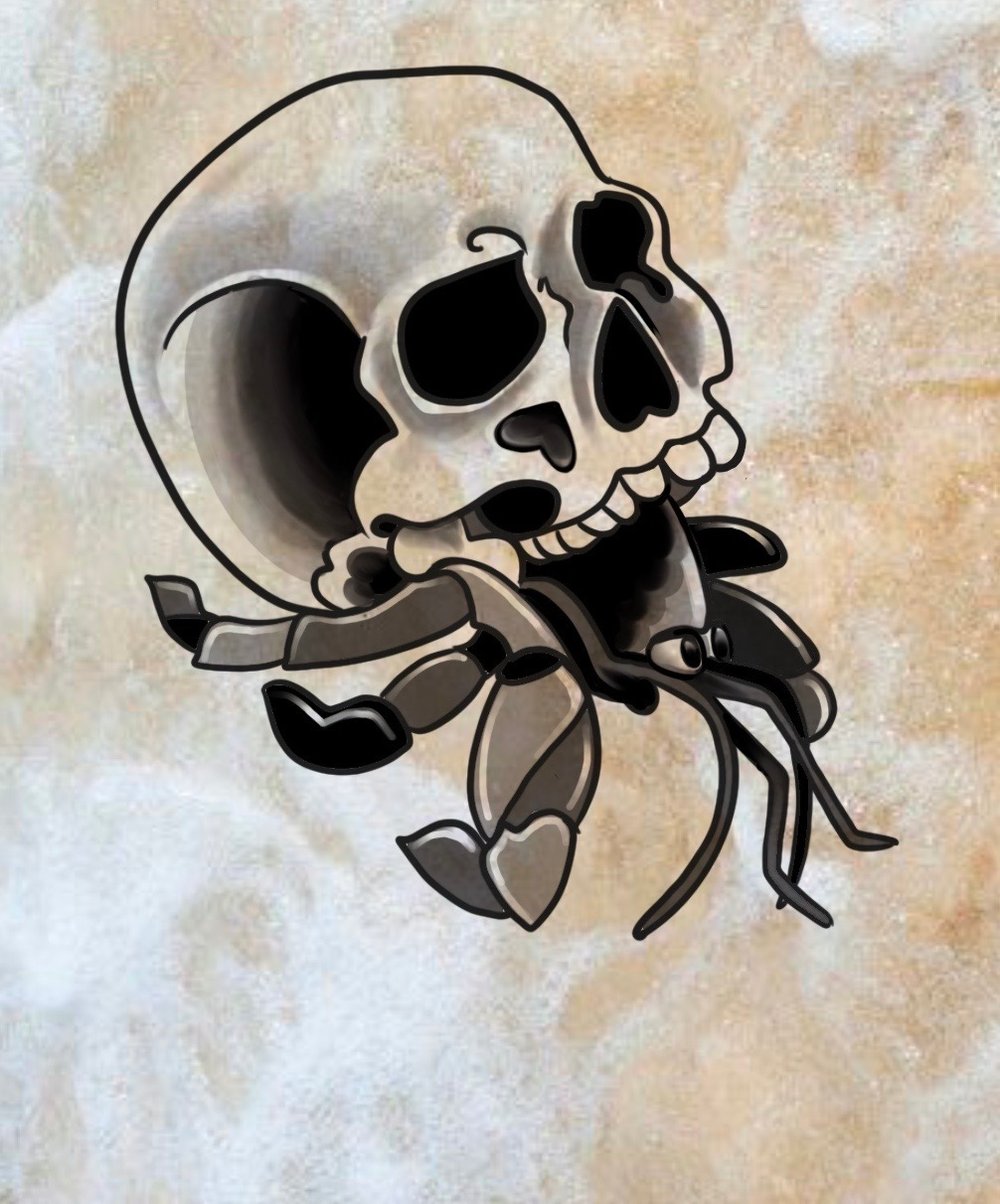 Some of us crabs prefer home to anywhere else. The comfort of the familiar sights and smells brings eases to a worried mind. Some of us are nomads looking for the right place to settle in. Safe space can be hard to find so we bring creativity and imagination to our day to day life to ease the tension of the often too chaotic world outside of our shell. May you be safe from harm and renewing your strength for another day.
Upon purchasing this flash:
I'll email you within a few weeks to get you on the Summer schedule. The deposit will come off the total price of the tattoo. Pricing will vary based on the final size at $100 per hour. Please, no changes to these tattoos. I would like to tattoo these in fully realized black and grey or color but no line-work only. Multiple sessions are encouraged if that is your preference.
Let's make some magic!
XO,
Joy ✨ Pain