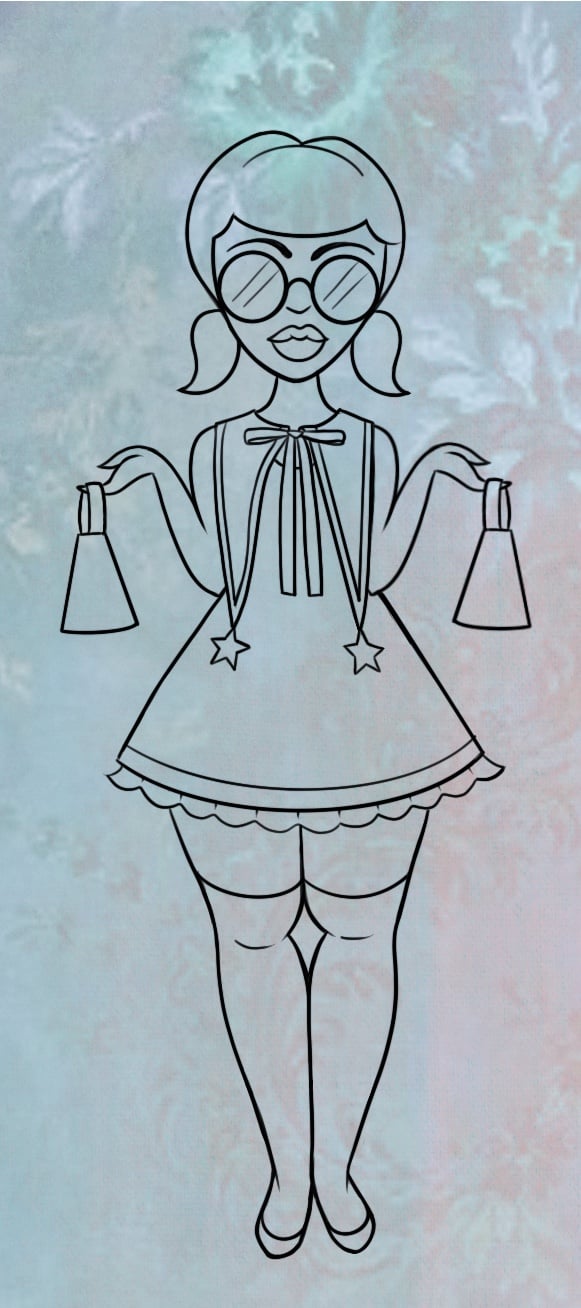 From the Libra Season Flash Sheet. The life of a Libra is a magical ride. There are deep feels to be had in elegant spaces balanced with light and airy romps through the wilderness. They are glamorous egalitarians looking for love in all the wrong places. If you happen to know a kind-hearted hottie under the rule of Venus, tell them you value what they bring to the table and make sure you help them pick where to eat. Everyone needs a lovely bit of Libra in their life.
Upon purchasing this flash:
I'll email you within the week to get you on the fall schedule. The deposit you are paying will come off the total price of this tattoo. Pricing will vary based on the final size at $150 per hour. Please, no changes to these tattoos. I would like to tattoo these in fully realized black and grey or color but no line-work only. Multiple sessions are encouraged.
Let's make some magic!